Welcome to Redwood Cove!
I'm so glad you came to visit. I'd like to tell you about the Kelly Jackson Mystery series. But first, great news! Murder in the Wine Country, the sixth book in the series, came out April 28th!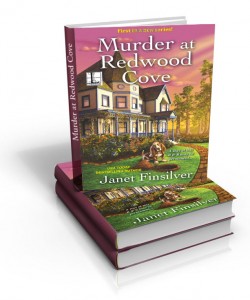 Redwood Cove  The perfect place for meandering, musing, and murder…
The picturesque town of Mendocino, California, inspired my creation of Redwood Cove. This coastal town in northern California is a popular vacation destination known for its lovely views, crashing ocean waves, and tall redwood trees. If you have watched Murder, She Wrote, this is the town displayed at the beginning of the show.
Festivals  There's always something to celebrate in Redwood Cove!
A festival or event is woven into each story. Mendocino's Chocolate, Wine, and Ale festival provided ideas for the first book, Murder at Redwood Cove. The annual Whale Festival with its chowder samplings and food and wine offerings was used as a model for the Whale Frolic in the second book. Winesong, an incredible afternoon in a botanical garden with food and wine samples throughout, inspired the event in my third book. I thoroughly enjoy the research I do for this series!
Characters  Who's who in this colorful town.
The manager of Redwood Cove Bed-and-Breakfast, Kelly Jackson, grew up on a Wyoming ranch. She brings her western ways and her love of animals to each story. When problems—and murder—in the community cause her to search for answers, the Silver Sentinels, a crime-solving group of senior citizens, assist her. A host of other characters join in including a wine sommelier, a cheese monger, and a baker.
Dogs  Redwood Cove is going to the dogs!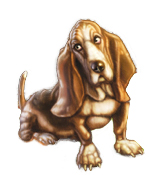 Each book will feature a dog with special abilities. The first one introduces Fred, a cancer-sniffing basset hound. Jack and Jill, two rescued beagles trained to sniff out bedbugs and termites, appear in the second book. Princess, a feisty, bow-legged Chihuahua and retired hearing assistance dog, makes her debut in book three.
I hope you've enjoyed this overview of my Kelly Jackson mystery series. Come back any time!